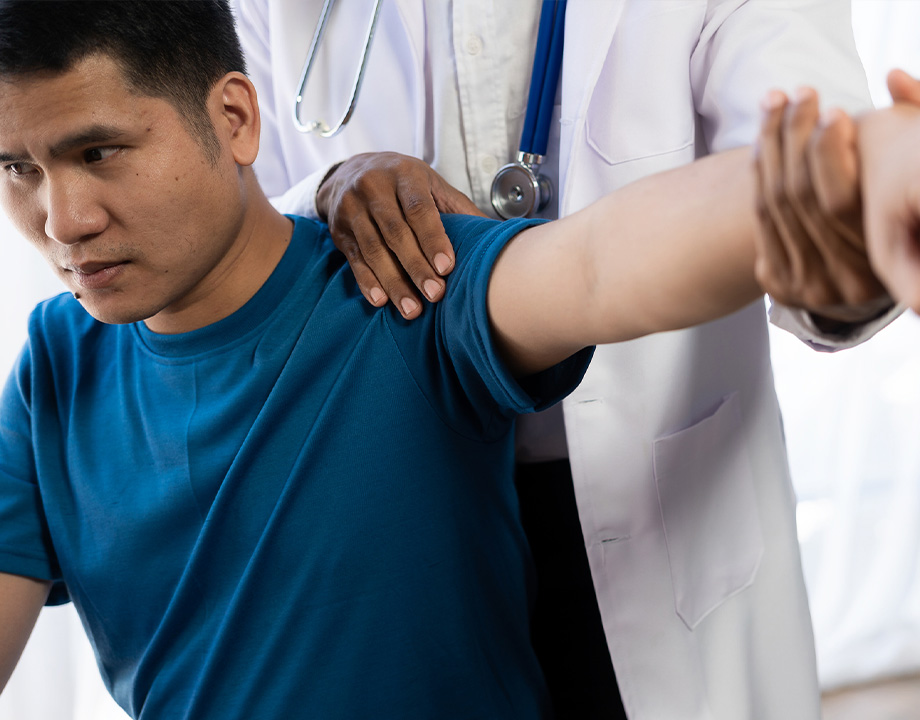 Rotator Cuff Injury Diagnosis & Treatment in Chapin, SC
Get back to throwing, swinging, & swimming
Despite an association with high-performing athletes, rotator cuff tears can happen to anyone. From mechanics and construction workers to professional and amateur athletes, serious shoulder injuries don't discriminate. At Palmetto Bone & Joint in Chapin, SC, we know how painful and inconvenient rotator cuff injuries can be. That's why we use the most modern diagnostic tools, non-surgical treatments, and surgeries to make a lasting difference in our patients' lives. For some athletes, the worst symptoms simply won't go away. Without treatment, a seemingly minor injury today can quickly become a chronic and lifelong limitation. Don't gamble your mobility on rest and anti-inflammatory medications. Get the treatment you need and get back in the game at Palmetto Bone & Joint.
Request an Appointment
Fill out the form below to notify our staff of your intended visit.
"*" indicates required fields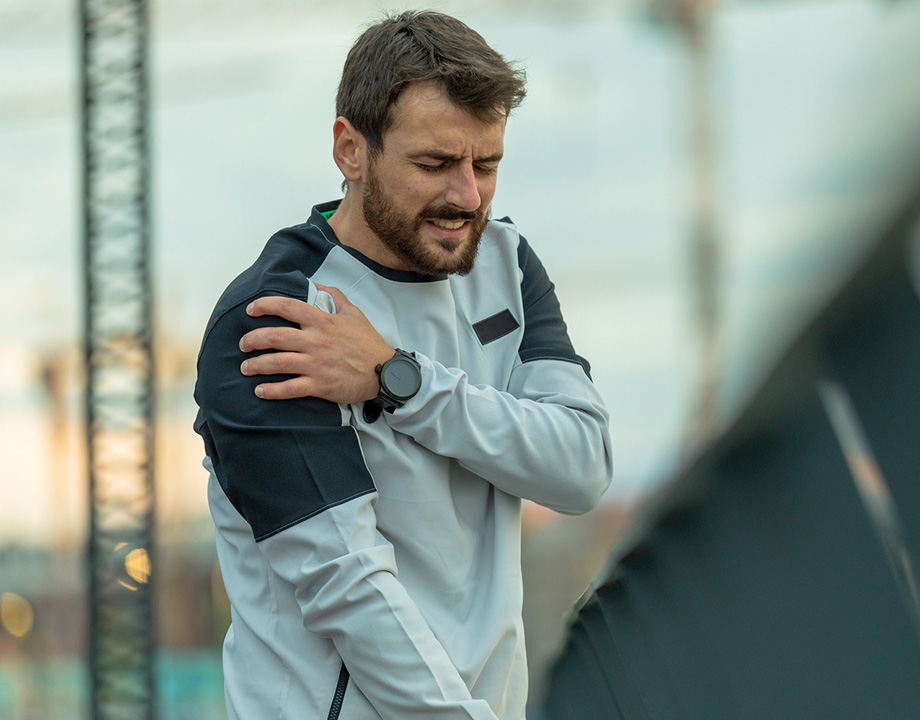 Signs, Symptoms, & Treatments for Rotator Cuff Tears
Your shoulder is a complex joint, capable of numerous, powerful movements. As such, it plays a primary role in the most popular professional and amateur sports, including baseball, tennis, swimming, golf, and too many others to list. The most common symptoms of a rotator cuff tear include pain (especially when lifting an object over your head), cracking or popping, weakness, and a limited range of motion. If these symptoms persist after a period of rest, you may need orthopedic help.
At Palmetto Bone & Joint, we start by using X-ray, MRI, or ultrasound to look inside your shoulder. Next, we'll recommend a course of action to treat your pain, including non-surgical options like targeted injections. If non-surgical treatments fall short, we may explore arthroscopic surgery—an outpatient procedure requiring only small incisions and tiny instruments. If shoulder pain is making it difficult for you to get the sleep or exercise you need, call Palmetto Bone & Joint today at (803) 941-8095 or contact us online!
Other Specialized Treatment Areas
Rotator Cuff Tear FAQs
---
Rest, an arm sling, and the right over-the-counter medications can limit the symptoms of a rotator cuff tear, but they may not be enough to fully heal your shoulder. There are several types of rotator cuff tears, each differing by severity. In most cases, you will need to see an orthopedic doctor or orthopedic surgeon to discuss your options, but surgery isn't always necessary. If your shoulder pain or limited range of motion isn't improving, it may be time to seek professional help.
---
The primary difference between a rotator cuff tear and a rotator cuff strain is the persistence of symptoms after a period of rest. If the pain remains high enough to prevent you from everyday activities, or if you have trouble sleeping, it's more likely a tear. In either case, an orthopedic doctor can diagnose your condition and recommend the most appropriate next steps.
---
Those suffering from a rotator cuff tear often experience the worst pain at night, likely when trying to sleep. The pain may be more tolerable during the day unless you're performing a lifting motion. If your pain persists along with a limited range of motion and muscle weakness, it's time to consult with an orthopedic doctor.