Orthopedic Care & Orthopedic Surgery
in South Carolina
Serving the Midlands & Upstate
South Carolina is famous throughout the Southeast for playing hard, working hard, and enjoying our natural bounties with vigor. From the lowland coastal plains to the Appalachian foothills, the very topography of our great state encourages us to keep active and healthy. When injuries strike everyday people, professional athletes, or amateur athletes, they trust the incredible physicians and comprehensive care on offer at Palmetto Bone & Joint.
Our surgical, non-surgical, minimally invasive, and regenerative treatments get South Carolinians up and moving with confidence and strength. When surgery is necessary, our outpatient joint replacement procedure gets the job done faster, better, and at less cost to you. Our very own Dr. James Loging was the first orthopedic surgeon in South Carolina to perform an anterior hip replacement in 2006. Since then, we've committed ourselves to offering stellar, innovative treatment options to handle whatever sporting life or life in general throws at you.
Find a Palmetto Bone & Joint location near you by browsing our service areas below. For questions, or to schedule your appointment today, give us a call at (803) 941-8095 or contact us online!
Our Service Areas
---
Chapin is home to our world-class Surgery Center. Here, we use robotically assisted joint replacement procedures to boost surgical precision for enhanced results. Patients enjoy fast recoveries, better fits, and increased functionality while saving time, money, and frustration when compared to the same procedure from an area hospital. From carpal tunnel repair to rotator cuff surgery, you'll find a procedure to suit you in Chapin, SC.
---
As a comprehensive provider of orthopedic services, Palmetto Bone & Joint stays with patients through every part of the process—from diagnosis and treatment to rehab and release. In Clinton, SC, you'll find our own, dedicated Physicians Health & Rehab center, complete with all the trained professionals and facilities you need to fully recover. For aches and pains to hip replacements and more, get the care you need in Clinton today.
---
We're thrilled to serve as the team doctors for Presbyterian College, Laurens, Clinton, and Newberry high schools. Working with young athletes, professionals, and amateurs makes us feel like we're part of the action and part of the fun. Our office in Newberry is fully equipped to handle urgent sport emergencies or simple aches and pains. Get to the bottom of your rotator cuff injury, ACL tear, meniscus tear, and more by consulting with the orthopedic professionals in Newberry, SC!
---
At Palmetto Bone & Joint, our mission is to keep South Carolina moving. Health and wellness start with strong, capable joints that can take you anywhere you want to go. From foothill hikes to lowcountry strolls, we have the tools, experience, and techniques to keep you up and at it. We're proud to serve the community of Irmo, SC, and others throughout the Midlands and Upstate regions. Call our nearest office for directions, scheduling information, and more!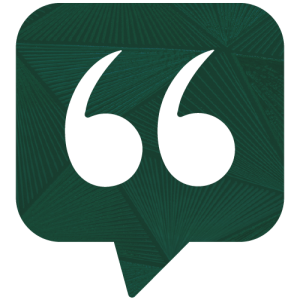 Keeping South
Carolina Moving
I have had surgeries here by Dr. Davis on my back and neck. Dr. Owens on my hands and left shoulder. Dr. Milner on my left knee. I don't know how you could find an office with better Doctors and Staff than is at PB&J . They are very understanding of my needs and very professional in performing their surgeries. They make you feel welcome and thanks to them I am walking with a cane when 2 years before I was in a wheelchair.
Dr. Wilson is fantastic. When I came in about my arm/shoulder he was quick to identify the problem and set up a plan of action immediately. His promptness ultimately led to quick pain relief and me regaining 100% usage of my arm. Highly recommend.
I have had both hips replaced by Dr. James Loging using the anterior approach.  I was up walking the very next day.  Recovery for each hip was uneventful and complete as I received excellent care by them.  Any type of orthopedic surgery or treatment will be at Palmetto Bone & Joint.  I highly recommend them!