Expert Orthopedic Care for Elbow & Shoulder Injuries in Chapin, SC
Get back to the activities you love, pain-free!
Some of the best cardiovascular and calorie-burning activities require strong shoulders and supple elbows. But an awkward twist, missed swing, or diagnosis of rheumatoid arthritis can throw a lasting wrench into our favorite pastimes. At Palmetto Bone & Joint, we pride ourselves on our ability to restore our patients to sporting shape. From fluke sports injuries to total joint replacement, we combine the latest orthopedic technologies and methods with our outpatient Chapin Surgery Center to get you back and moving in no time flat. If you've been dealing with shoulder pain, elbow pain, stiffness, swelling, or tenderness, schedule your appointment with the orthopedic specialists at Palmetto Bone & Joint today.
Request an Appointment
Fill out the form below to notify our staff of your intended visit.
"*" indicates required fields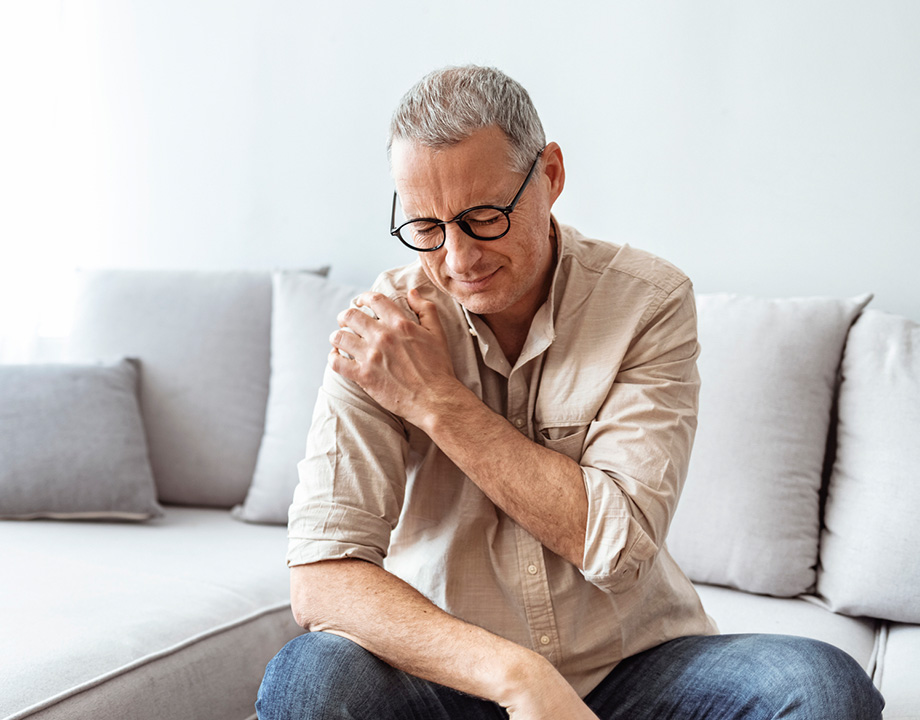 Better Healing Through Technology
To get you back on the tennis court, golf course, or any other healthy activity of choice as quickly as possible, Palmetto Bone & Joint relies on robotically assisted joint replacement surgery at our outpatient Chapin Surgery Center. With drastically enhanced precision and our own physical rehabilitation programming, we give you everything you need to recover swiftly so you can get back to playing.
Aside from our world-class surgical care, we offer numerous non and minimally invasive treatment options to make a lasting difference in our patients' lives. If you've dealt with lingering or chronic elbow pain, shoulder pain, or limited mobility, contact Palmetto Bone & Joint today at (803) 941-8095 or contact us online! Let us solve your pain so that you can get back to getting and staying healthy!
Other Specialized Treatment Areas
Shoulder & Elbow Pain FAQs
---
Despite their associations with common activities, it's entirely possible to contract tennis elbow and golfer's elbow beyond the courts and links respectively. At Palmetto Bone & Joint, we treat numerous, common conditions of the shoulder and elbow, including:
Rotator cuff injuries
Throwing injuries
Tendinitis
Rheumatoid arthritis
Cubital Tunnel Syndrome
Tennis elbow
Golfer's elbow
Ligament injury
Fracture
Nerve injuries
Bursitis
---
As an inflammation of the bursa (fluid-filled sacs responsible for the gliding motion of joints), bursitis is most commonly caused by acute injury or overuse. With rest and proper care, bursitis symptoms (pain, tenderness, swelling) may go away with time, but there is a risk of infection that may require diagnosis and treatment from an orthopedic doctor. If you've been dealing with constant or recurring pain in your shoulder or elbow, it may be bursitis.
---
Modern surgical advancements have changed total joint replacement surgeries throughout the orthopedic community. Now, by making the most of robotically assisted surgical techniques, the orthopedic surgeons at Palmetto Bone & Joint can offer patients a quicker, more affordable path to health and wellness. At our Chapin Surgery Center, shoulder and elbow replacement surgeries are quicker, safer, and more effective than ever before.