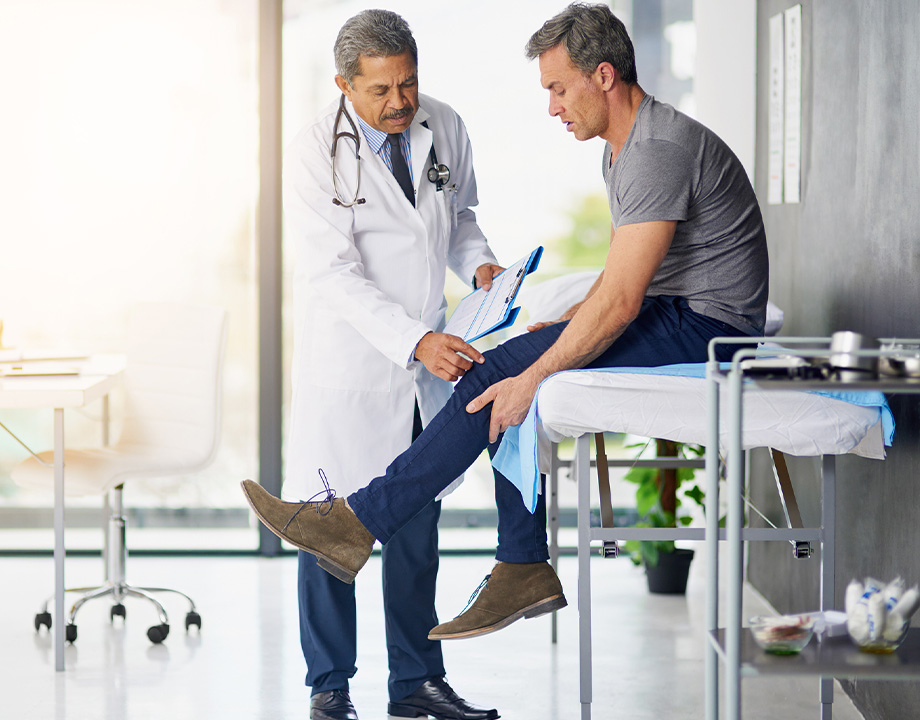 Treat the Cause of Your Knee Pain in Chapin, SC
From ACL & MCL Injuries to Osteoarthritis
As the largest joints in the human body, your knees deserve special attention and care. Without healthy, pain-free knees, getting and staying active can quickly become a losing battle. If we're not careful, old sporting injuries and even simple wear and tear can keep us in a chair for the rest of our lives. But you don't have to accept chronic knee pain as a fact. At Palmetto Bone & Joint in Chapin, SC, we offer innovative solutions for knee pain, up to and including the latest knee replacement surgery technology and techniques. Schedule your appointment today so that you can keep moving whenever and however you need.
Request an Appointment
Fill out the form below to notify our staff of your intended visit.
"*" indicates required fields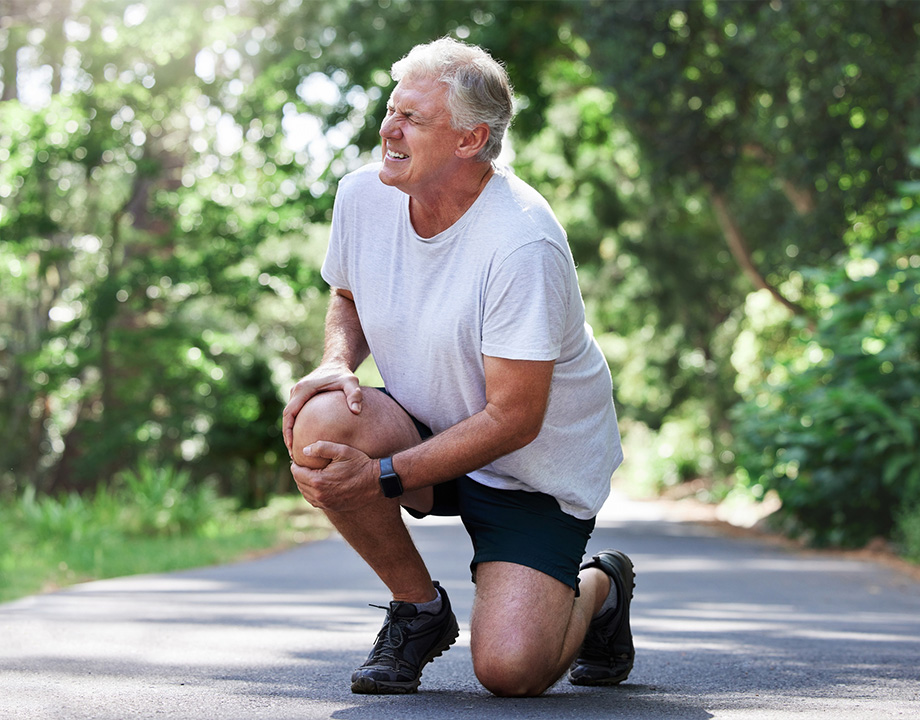 Rediscover Full Mobility for a
Fuller Life
By some estimates, nearly a quarter of all American adults suffer from osteoarthritis. Hundreds of thousands of Americans will also experience an ACL injury or MCL injury each year. Left untreated, these conditions can cause pain, swelling, tenderness, and an extremely limited range of motion, leaving us unable to enjoy our days or perform even simple household tasks. At Palmetto Bone & Joint, we can help.
To treat knee pain and get South Carolinians moving again, we pull out all the stops with our range of treatment options. Naturally, we begin with non-surgical treatments whenever possible, including physical therapy. Hyaluronic acid and corticosteroid injections are safe and effective. Beyond these options, we offer platelet enrichment therapy and stem cell therapy to reverse damage and restore mobility. Finally, in some cases, knee replacement surgery may be the best way forward. Call (803) 941-8095 today or contact us online and start looking forward to a life without knee pain.
Other Specialized Treatment Areas
Knee Pain FAQs
---
Osteoarthritis is a common condition caused by a breakdown or loss of cartilage and other joint-supporting tissues in the knee. Common signs and symptoms include:
Swelling & inflammation
Cracking, grinding, or popping noises
Weakness in the knees
Stiffness or "locking" of the knees
---
The ACL (anterior cruciate ligament) is a band of fibrous tissue that connects and holds your knee joint together. ACL tears are most common in athletes but can strike anyone during any activity. Typically, ACL injuries occur when changing direction suddenly, jumping, or when an outside force changes the position of your knee forcefully when your foot is planted firmly on the ground.
---
The most frequent and immediate symptom of an ACL tear is acute pain. ACL tears may also present as a loud popping noise from the knee, rapid swelling, the inability to bear weight on the injured leg, and a severe limitation to your range of motion. If you notice any of these symptoms, don't hesitate to contact the recognized orthopedic doctors at Palmetto Bone and Joint.