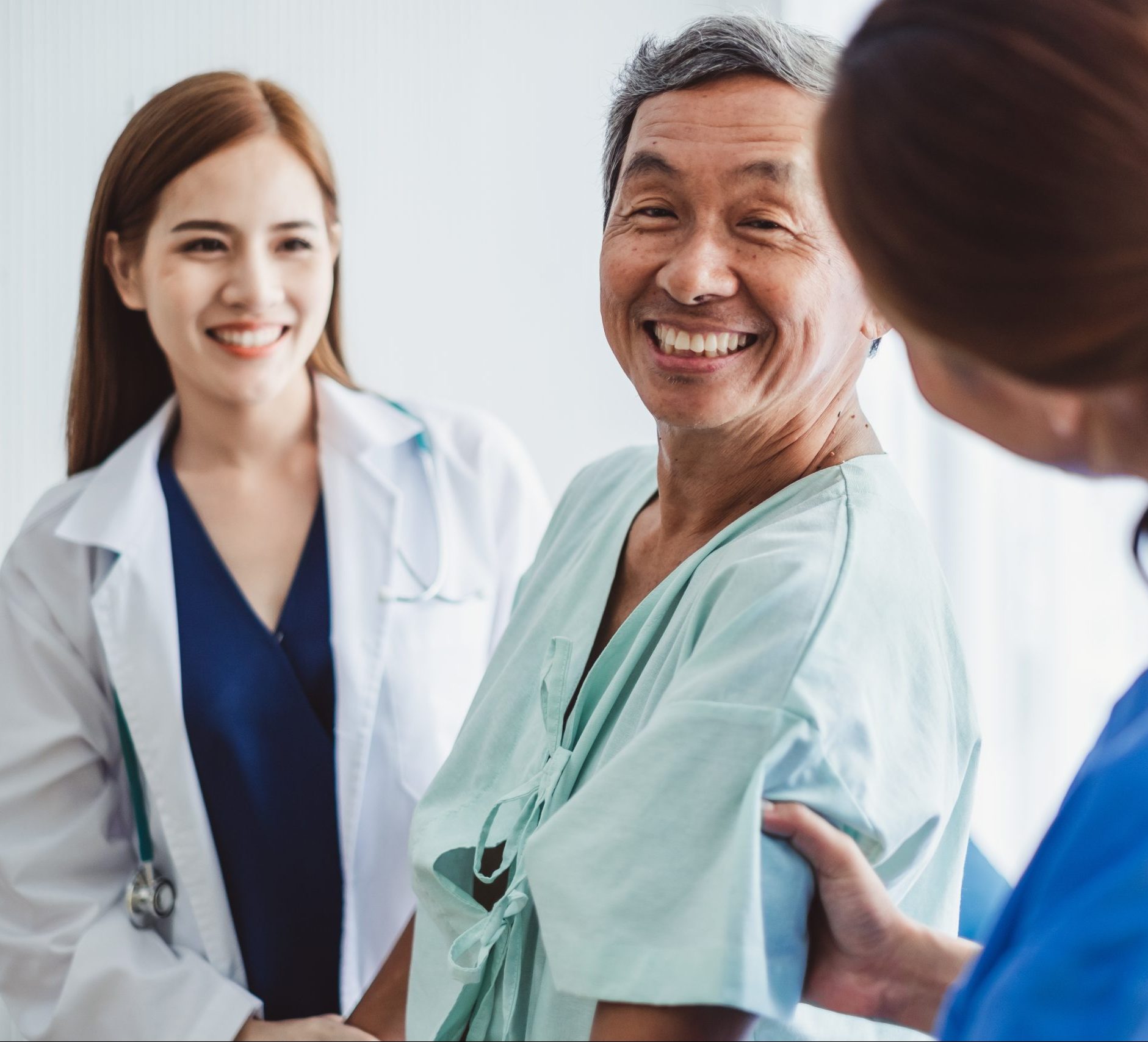 Expert Orthopedic Surgery Options in Chapin, SC
Results-driven, patient-oriented surgical care
At Palmetto Bone & Joint, we understand that orthopedic surgery can be intimidating. When you realize that your joint pain or sports injury isn't going away, the first hope in your mind is that there's a non-surgical option to treat it. For some patients, that non-surgical approach may be possible. But for others, there are leading-edge surgical techniques that require less downtime and fewer incisions while maximizing results and recovery. At Palmetto Bone & Joint, we're proud to offer these latest, safest, and most effective surgical options so that you can get back to focusing on moving, playing, and enjoying your life. 
Request an Appointment
Fill out the form below to notify our staff of your intended visit.
"*" indicates required fields
Outpatient Surgical Solutions for Joint Pain & Sports Injuries
At Palmetto Bone & Joint, your path to recovery starts with a customized surgical plan. Each of our surgical solutions is tailored to your specific injury and symptoms with the ultimate goal of correcting the issue with the least invasive method possible. To that end, we leverage our fellowship-trained spine specialist for all of our outpatient spine surgeries. But we don't stop there.
By combining our century of collective experience with the latest surgical technology—including robot-assisted procedures—we can offer the most effective and minimally invasive orthopedic surgeries available today. These techniques improve recovery time while limiting the risk of complications and maximizing effectiveness for real, lasting improvements. To learn more about our surgical tech and techniques, or to schedule your appointment, give us a call at (803) 941-8095 or contact us online today!
Other Specialized Treatment Areas
Orthopedic Surgery FAQs
---
Even when they're completely successful, traditional orthopedic surgeries can result in significant downtime and long periods of discomfort. For a procedure intended to restore mobility and limit pain, these side effects are less than acceptable—especially for patients who need their full ability restored ASAP so that they can get back to work, play, or life as they know it. At Palmetto Bone & Joint, our minimally invasive orthopedic surgery techniques offer a different way forward.
By using the latest technology, we're able to complete some surgical operations with extremely small openings rather than large incisions. These techniques speed up the recovery process and further limit pain and discomfort, getting you back on your feet and back to your life sooner.
---
At Palmetto Bone & Joint, we offer several different versions of something called "arthroscopic surgery." To correct your joint pain or sports injury, we have to visualize the issue in detail before treating it. During arthroscopic surgery, we use an arthroscope (a thin, tubular camera) to look inside your joint. With this arthroscope, we can see what we're doing without making major incisions, improving recovery time and limiting pain.
At Palmetto, we offer arthroscopic surgery (and other minimally invasive techniques) for all applicable joints. To learn more, call us today at (803) 941-8095 or contact us online.
---
When orthopedic surgery becomes necessary to repair joint pain or sports injuries, patients have a choice between surgery at a local hospital or surgery at an outpatient orthopedic facility. At Palmetto Bone & Joint, we offer outpatient surgeries to save our patients time and money while helping them heal faster where they're most comfortable. The cost associated with even two days of recovery at a hospital can be prohibitive for some patients. Outpatient surgery, meanwhile, gets patients in, out, and back at home to rest and recover.