Non-Surgical Treatments for Joint Pain & Sports Injuries
Heal faster, better, & more comfortably
For many patients, orthopedic surgery may be the best and only way forward. But for others, a non-surgical approach may prove to be a more effective and faster path to relief. At Palmetto Bone & Joint, we offer the latest, safest, and most comfortable non-surgical solutions to orthopedic issues, including chronic joint pain and sports injuries. With the right injection, wavelength of energy, or regenerative medical technique, you can get back to life, play, and work as you know and love it—all without the incisions and downtime associated with surgery. Are you a candidate for our non-surgical solutions? Speak with an orthopedic doctor at Palmetto Bone & Joint today to learn how we can help.
Request an Appointment
Fill out the form below to notify our staff of your intended visit.
"*" indicates required fields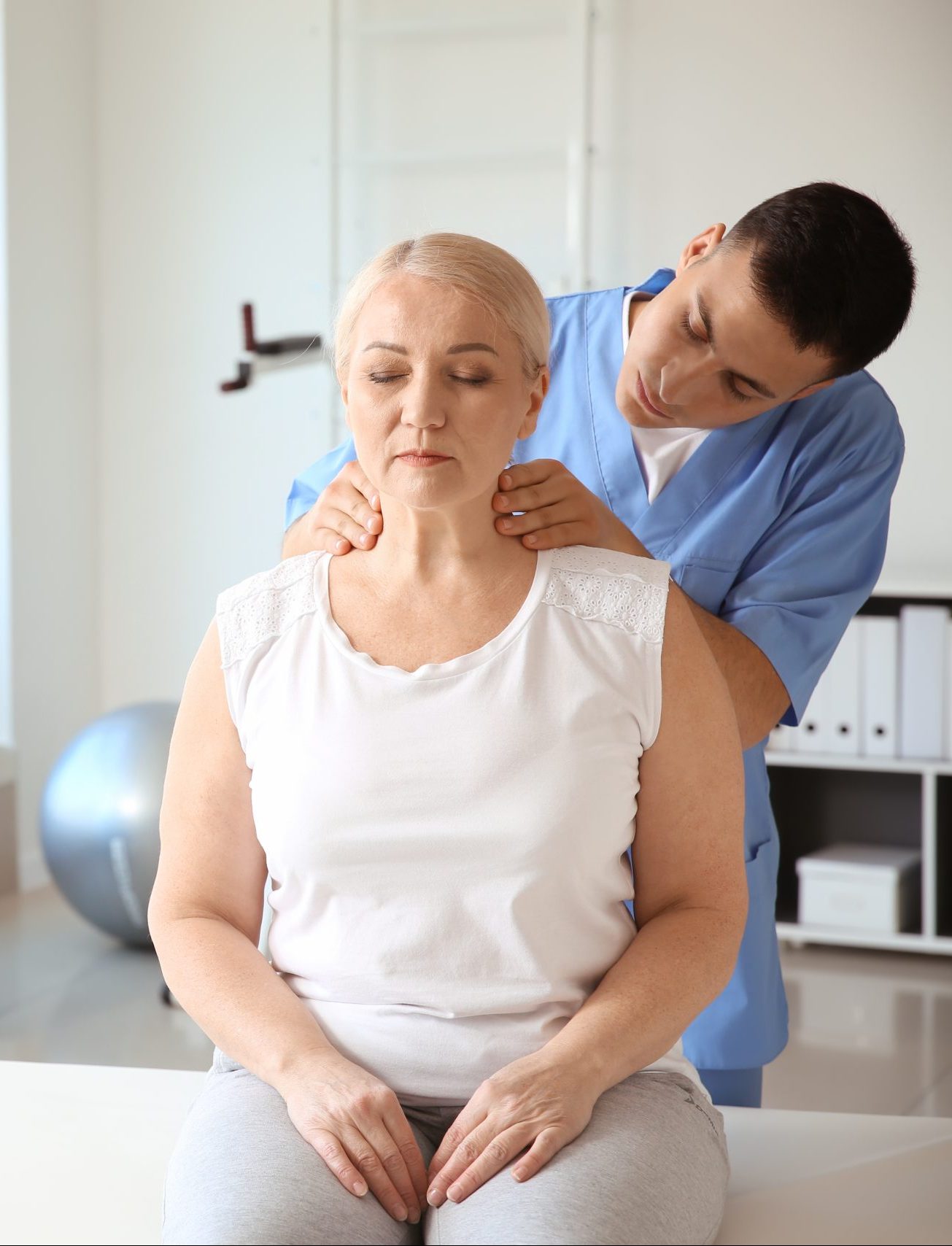 Regenerative Medical Techniques for Orthopedic Injuries
Medical science and technology have advanced in leaps and bounds. Today, we can offer next-generation methods for treating your pain. For chronic back pain, our non-surgical options include lumbar epidural steroid injections—a powerful anti-inflammatory. Alternatively, a facet joint injection procedure requires only minutes of your time and can provide lasting relief for months.
For chronic neck, back, hip, and knee pain, we may recommend radiofrequency ablation (RFA)—a procedure that uses energy to heat and disable nerve signal transmission to the brain. RFA delivers long-lasting relief for a year or longer and can be combined with injections or other non-surgical solutions to compound both the effects and their duration. Ultrasound and fluoroscopy-guided injections may also be recommended, as well as platelet-rich plasma and stem cell regenerative techniques to rejuvenate aging joints at the cellular level. To learn more about our non-operative solutions, call us at (803) 941-8095 or contact us online.
Other Specialized Treatment Areas
Non-Operative Treatment FAQs
---
For most patients suffering from chronic back pain, epidural steroid injections can provide relief for a quarter of a year or longer. With a quick procedure time and lasting results, steroid injections are among the more reliable ways that we treat back pain at Palmetto Bone & Joint. 
If you're looking for a longer-lasting solution, you have options. Speak with an orthopedic doctor at Palmetto Bone & Joint today about our non-operative solutions by calling us at (803) 941-8095 or contacting us online.
---
When other chronic joint pain solutions fall short, radiofrequency ablation (RFA) may be recommended. This long-term option uses radiofrequency energy directed through a small needle to heat up and destroy the nerves that send pain signals to your brain. Ideal for applications in the neck, back, and other joints where pain relief has been difficult or impossible to maintain, RFA is a safe and effective treatment with results lasting a year or longer.
---
Though it's not widely known, stem cells can be harvested from adult patients and reapplied elsewhere to rejuvenate tissue. Right now, you have untapped stem cells hidden away in fat and bone. These cells are blank canvases that go anywhere to become anything, offering up unlimited applications in the world of orthopedic medicine.